List of Mildly Scented Alcohol and Hand Sanitizers in the Philippines
We know that washing our hands is critical to being clean and healthy, but the issue is that we constantly forget to do it. Especially with the pandemic, we ought to frequently sanitize our hands to prevent germs and diseases from spreading. However, the problem with most alcohol and hand sanitizers on the market is that they have strong scents. Our editors curated a list of mildly scented alcohol and hand sanitizers in the Philippines.
The Philippines is one of Asia's most densely populated nations. Many people live in compact areas, meaning there is less clean air to breathe and a lot more germs moving in the streets. The Department of Health and the World Health Organization (WHO) always remind us to use alcohol or hand sanitizer to prevent the COVID-19 virus from spreading. As a result, the virus will also prevent the virus from mutating more.
Buying Guide: Mildly Scented Alcohol and Hand Sanitizers in the Philippines
Lean Towards Reliable Brands
Brands that concentrate on not jeopardizing the health of the end user's skin while using their goods have the appropriate principles. You can be confident that your high-quality product is cruelty-free and manufactured with natural ingredients to provide the cleanest outcomes.
Online evaluations offer significant insight into the benefits and drawbacks of branded sanitizers. Examine such comments for any troubling side effects, such as skin irritation, residual residue, and so on.
Examine the Ingredients It Contains
Reading the product label will give you an idea of the ingredients used. Investing in an alcohol-based sanitizer with antiviral and antibacterial capabilities is a sensible decision.
If you have sensitive skin, you need a hand sanitizer that does not irritate or trigger an allergic response. A safe sanitizing option is to utilize high-quality components in a pure formulation.
Check the Expiry Date
The alcohol content of the sanitizer steadily dissipates over time. It is essential to ensure that the product you buy is well within its expiration date. Otherwise, it will be useless at combating germs.
Certified hand sanitizers have a three-year shelf life following the date of manufacture. Medical professionals suggest an alcohol content ranging from 60% to 95% to keep your hands germ-free. When the alcohol percentage falls below 60%, the sanitizer is no longer toxic but is also about 90% less effective.
Since alcohol is very flammable, keep your sanitizer cold and out of the reach of small children. Strike the perfect balance between a high-quality product and its pricing.
Manufacturers of specialized hand sanitizers obtain their components responsibly and adhere to the highest international standards throughout manufacturing. Make an educated decision, and you will have no complaints.
List of Mildly Scented Alcohol and Hand Sanitizers in the Philippines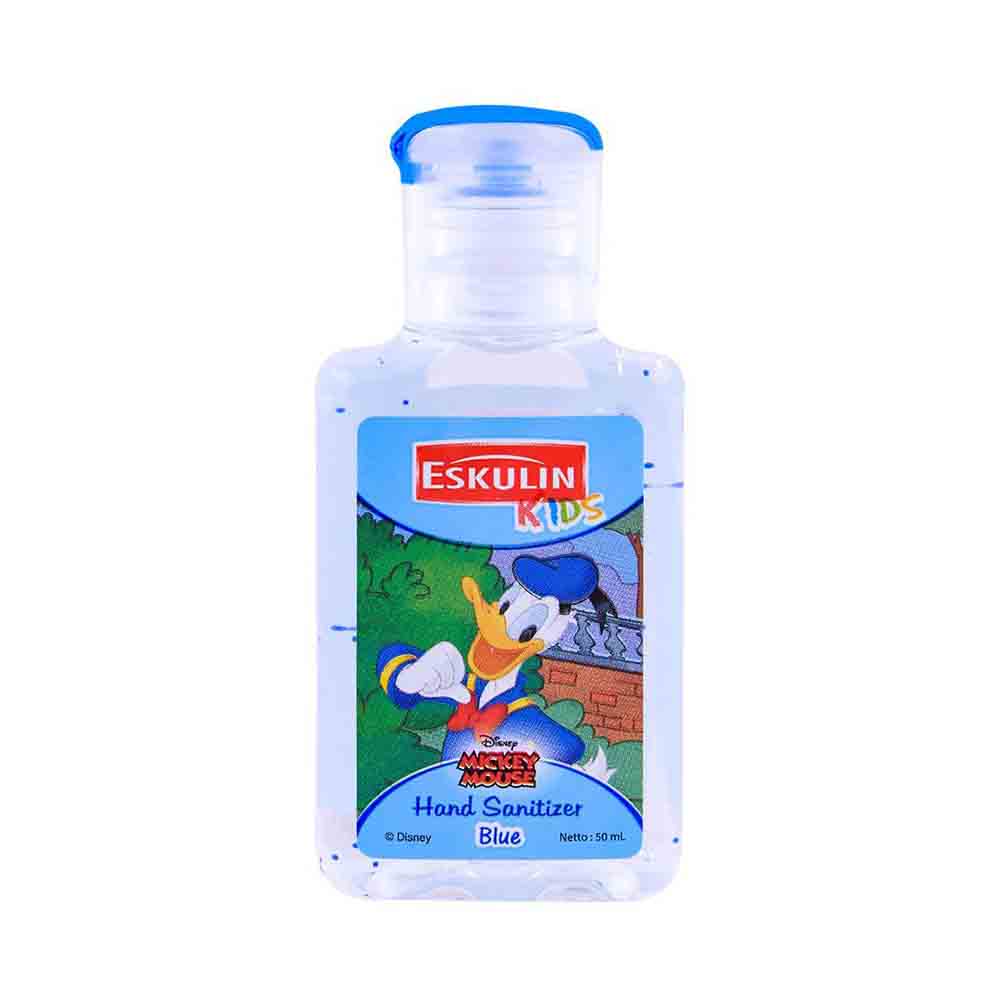 Eskulin Hand Sanitizer Disney Kids Blue 50ml
Price: Php 42.00
Eskulin Hand Sanitizer cleans hands without the need for water or soap. We appreciate that it does not make your hands sticky, unlike other hand sanitizers that make your hands sticky when you massage them. It also does not create dryness on your hands since it contains moisturizer and Vitamin E.
So Eskulin Hand Sanitizer eliminates germs, cleans hands, and softens them. Another advantage of Eskulin Hand Sanitizer over other products is that it does not leave your hands smelling like alcohol. In reality, it has a pleasant aroma.
---
Belo Baby Peach Hand Sanitizer
Price: Php 54.75
Belo Baby hand sanitizer is effective against 99.9% of germs and bacteria. It is hypoallergenic and dermatologist-tested and free of hazardous substances like parabens, triclosan, chlorine, formaldehyde, and other common allergens. It is very safe and mild! Furthermore, it contains glycerin, which hydrates the skin, and an ultra-mild aroma that leaves the skin fresh.
This product is safe for newborns and children since it removes the hazardous chemicals often found in sanitizers on the market today. The Belo Baby Hand Sanitizer is available in three fruity scents: peach, green apple, and blueberry. It does not leave a sticky residue on your hand after spraying it; it swiftly dries and leaves the skin hydrated.
---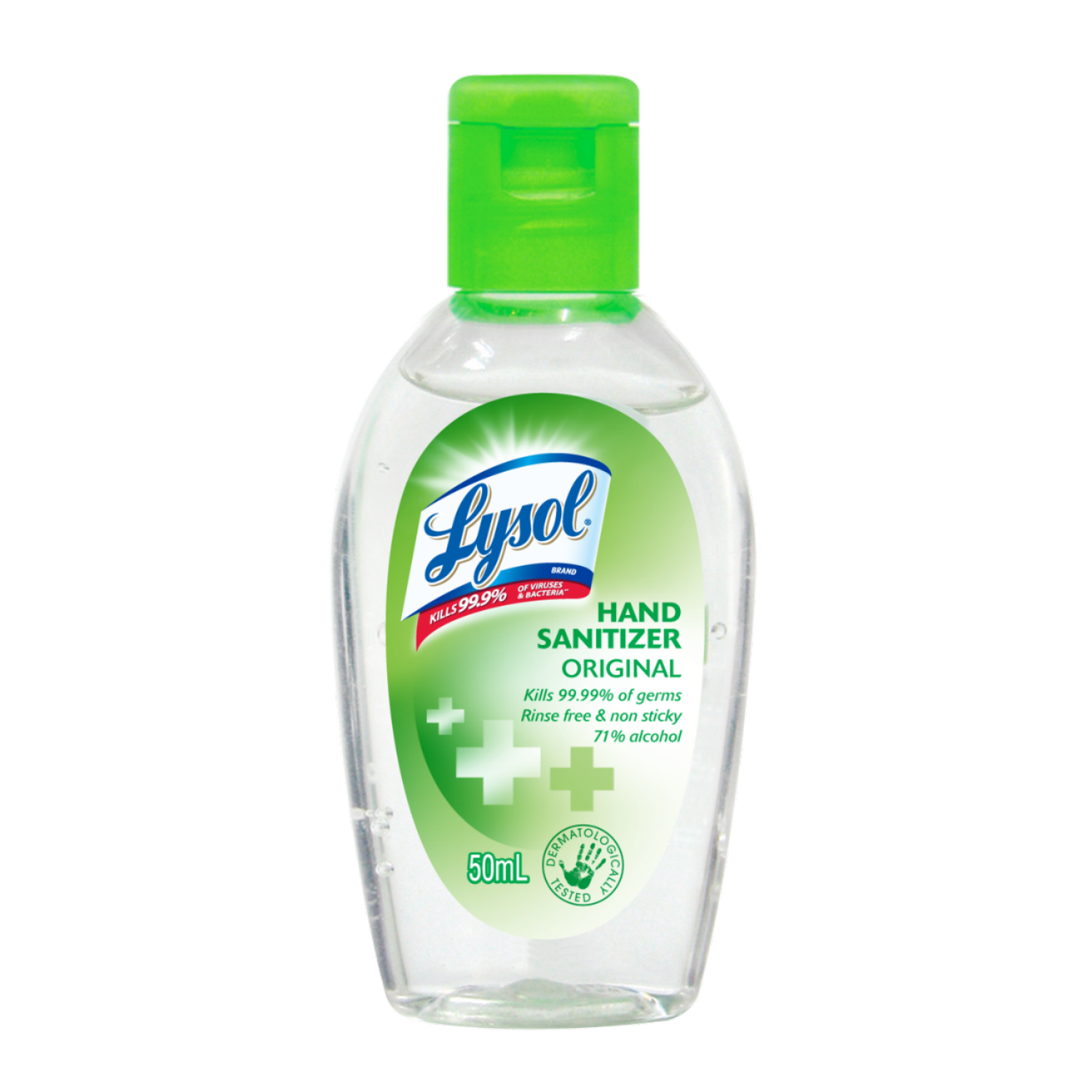 Lysol Hand Sanitizer
Price: Php 61.00 (50 mL), Php 180 (200 mL)
The Lysol Hand Sanitizer is a hand sanitizer in a convenient travel package. The little bottle is suitable for stowing away in a suitcase or a bag. Due to its modest size, you do not even have to worry about it leaking. This hand sanitizer has a minty aroma that will keep your hands smelling nice while traveling.
Furthermore, it contains glycerin, a natural skin conditioner that softens and moisturizes hands, leaving them smooth after each application. Ethyl alcohol traps moisture and keeps things sticky. The copolymer creates a barrier between your hands and microorganisms, allowing you to keep your hands clean without using harsh chemicals.
This hand sanitizer is also ideal for when you are on the go! It is pocket-sized, so it will simply fit into your handbag or backpack and travel with you everywhere you go.
Squeeze some onto your fingers and massage them until they are completely coated with the product. It destroys bacteria without leaving any residue or perfume aroma behind. It means your hands will be clean yet not sticky after using them!
---
Penshoppe 75% Alcohol Hand Sanitizer Gel Fresh Fruity 300ml
Price: Php 109.00 | Available in Fresh Fruity and Clean Citrus
The Penshoppe hand sanitizer contains 75% ethyl alcohol (deodorized grade) for maximum antibacterial protection. With hydrating Vitamin E and Aloe, this gel sanitizer cleans fast and keeps skin from drying out. It comes in two energizing scents: fresh fruity and clean citrus.
It has FDA approval and is ECOLOGO certified, which indicates it has undergone thorough scientific testing and fulfills environmental performance criteria. Despite their high alcohol content, triple-action moisturizers assist in preventing dryness.
The mixture of vitamin E, aloe, and glycerin works overtime. Even with repeated usage, your hands will not get dry, among the many reasons medical professionals urge this.
---
Casino Ethyl Alcohol Femme
Price: Php 24.25 (60 mL), Php 36.75 (150 mL), Php 52.00 (250 mL), Php 92.00 (500 mL)
Casino Ethyl Alcohol Femme is explicitly designed for women's requirements. It is composed of 70% ethyl alcohol from sugar cane, which is mild on the skin and works as a disinfectant and antiseptic.
Furthermore, the dual moisturizer makes it non-drying, so you may use it as much as you wish without worrying about developing dry, rough hands. Casino Femme Ethyl Alcohol does not have a strong odor and smells like cologne!
You can purchase Casino Femme in a little spray bottle that fits in the palm of your hand, which is just one more reason to love it. The fact that this spray pen is refillable is a plus. When you have finished every drop, refill it with your bigger bottle at home.
---
Bench Alcogel Classic Gel Hand Sanitizer 100g
Price: Php 36.00
With hand sanitizers, there are several brands to select from, each with different varieties. On the other hand, Bench Alcogel Instant Hand Sanitizer for Kids is unique. The product comes in various sizes, but the slim 50-milliliter bottle is perfect for me since it doesn't take up much space in my suitcase.
Due to its fresh lemon aroma, we like the Sunshine variation over the others. What distinguishes this hand sanitizer from others is that it is specifically designed for children. It is dermatologist tested and has modest antibacterial qualities. Some hand sanitizers might leave your skin dry, including aloe and vitamin E, to keep your skin from becoming too dry.
---
HYGIENIX Germ Kill Sanitizer Gel 55ml
Price: Php 32.00
Hygienix Germ Kill Hand Sanitizer Gel, 55 mL, is a hand sanitizer gel that you may use alone or as a basis for other products. It includes aloe vera, which moisturizes the skin while also preventing outbreaks.
Hygienix contains an SPF of 30, making it ideal for hydrating and protecting against UV rays throughout the day. Since it is alcohol-free, it is safe to use around children and pets. The Hygienix Germ Kill Hand Sanitizer Gel is a pleasant-smelling gel that kills 99.999% of germs in only 15 seconds.
Glycerin, Aqua Poly, and Acrylates are its main ingredients. Glycerin is liquid alcohol that functions as a disinfectant, killing 99.9% of bacteria after just 15 seconds of skin contact. Aqua Poly is a naturally occurring chemical molecule having antibacterial characteristics.
On the other hand, acrylates function as antiseptics and destroy 99.9% of bacteria on contact. Effectiveness After applying this solution to your hands, you may go about your everyday activities without having to rewash them. Your hands will feel clean, soft, and refreshed after using this. Since it includes only natural ingredients, this product poses no health risks to its users.
---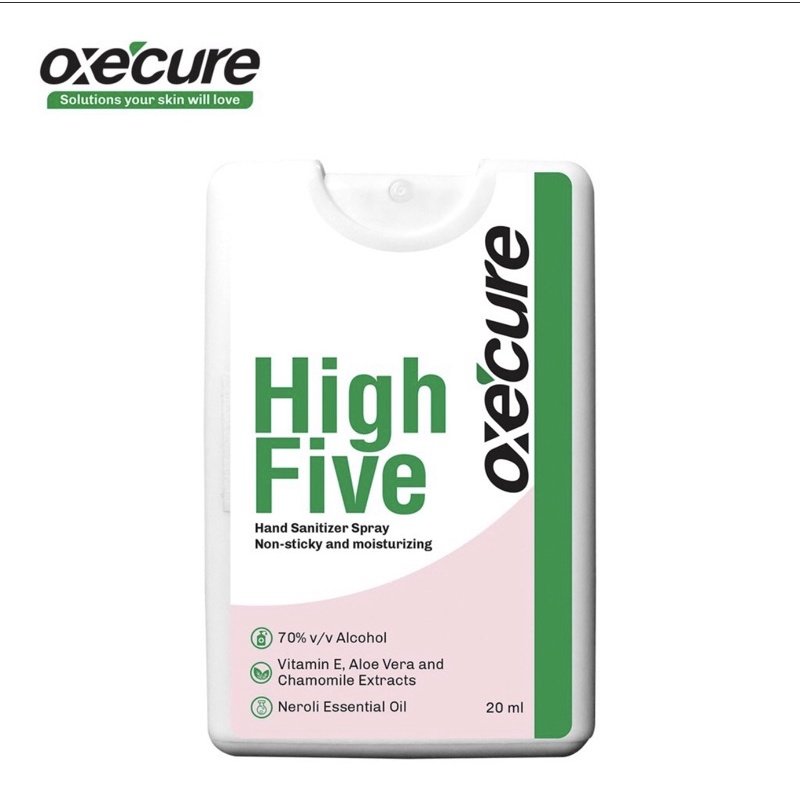 OXECURE High Five Hand Sanitizer Spray 20ml
Many people strongly suggest the Oxecure High Five Hand Sanitizer. It is a little, pocket-sized sanitizer that deceives since it can give up to 300 sprays! Its 70% ethyl alcohol composition works hard to clean and disinfect the skin with a 99.9% efficacy rate, making it ideal for people on the move.
It also includes vitamin E, aloe vera extract, chamomile extract, and neroli essential oil. This potent mixture nourishes and softens skin exposed to abrasive cleaning agents. In summary, users adore its honeyed floral aroma with citrus undertones.
---
Brilliant Skin AlcoLove Hand Sanitizer
Price: Php 120.00 (40 mL), Php 125.00 (60 mL), Php 120.00 (300 mL)
Brilliant Skin AlcoLove Hand Sanitizer is an alcoholic gel that is cool and pleasant. It efficiently eliminates bacteria and germs on your hands. While it does not have the same level of hand sanitizing power as some of our other selections, it will eliminate hazardous bacteria.
Brilliant Skin AlcoLove Hand Sanitizer is a combination of natural substances recognized for their ability to hydrate, cure, and renew skin from the inside. White Tea Fragrance Oil is the main component in this hand sanitizer. It has been demonstrated to enhance the number of collagen fibers in the skin by up to 32%.
Since ancient times, aloe vera gel has been used to heal sunburns and acne. Vitamin E, on the other hand, is an antioxidant that protects against free radical damage.
If you use this lotion regularly, your hands will be healthier and softer. It may also aid in reducing skin dryness and flaking. Because it contains aloe vera, this product can revitalize your skin and hands.
---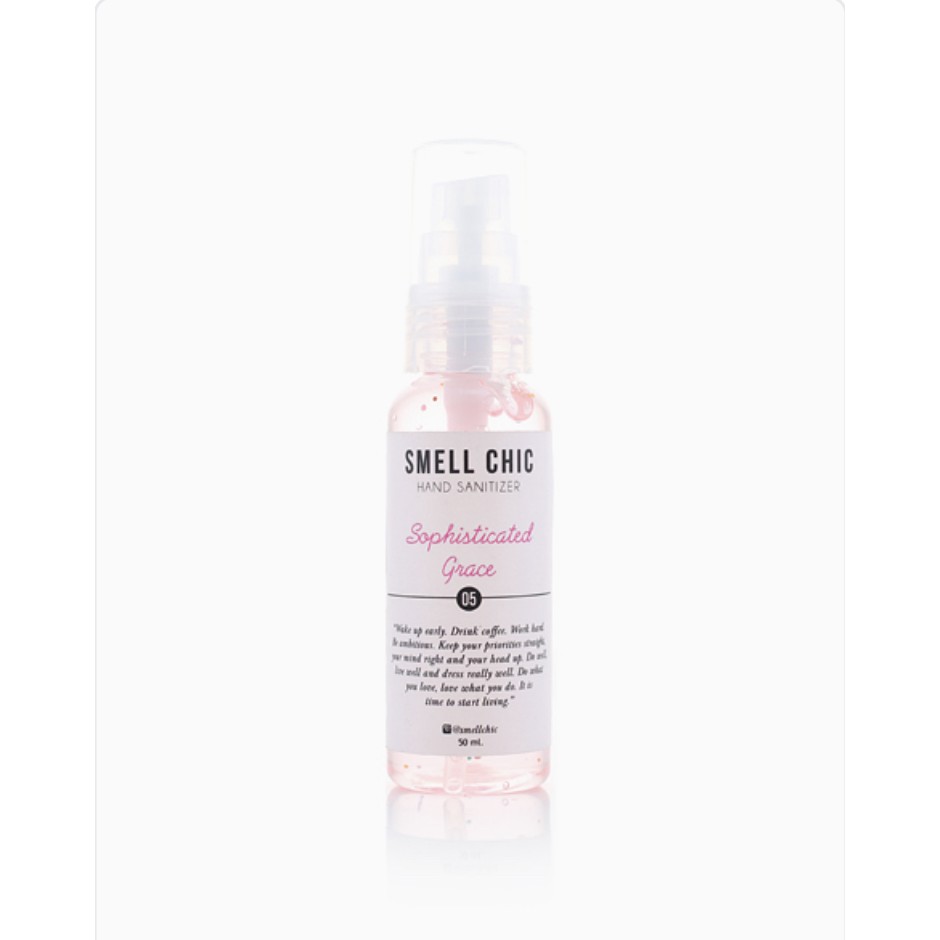 Smell Chic Sophisticated Grace Hand Sanitizer
Price: From Php 99.00 to Php 425.00
Smell Chic hand sanitizer spray is a must-have for every pocketbook or backpack! It is ideal if you're on the move and want something tiny yet effective for cleansing your hands after a meal, a hard day at work, or when you first wake up. This handy sanitizer not only kills bacteria but also moisturizes the skin.
This item contains ethyl alcohol, natural essential oils, and vitamin E. Ethyl alcohol is used to ensure that bacteria are eradicated. Natural essential oils may be used to massage your hands gently. Finally, Vitamin E will moisturize your skin.
When you spray this product on your skin, you will notice an instant cooling sensation that will leave your hands feeling rejuvenated and clean. This product is composed entirely of natural components and does not include any potentially dangerous chemicals. This scented sanitizer smells great, but it doesn't last long after you've applied it to your hands or body.
Frequently Asked Questions (FAQs): List of Mildly Scented Alcohol and Hand Sanitizers in the Philippines
How Much Hand Sanitizer Should You Use?
When using hand sanitizer, just a tiny quantity is needed on the palm of one hand to coat the hands and fingers.
Is hand sanitizer safe to use on wounds?
An open wound requires extra precautions, such as a thorough hand wash with soap and water for at least 20 seconds.
Can Hand Sanitizer Replace Hand Washing?
Hand sanitizers are not a substitute for hand washing. Instead, they might work together to combat this epidemic and establish this new normal.
How Can You Be Sure Your Sanitizer Will Work?
Hand cleanliness is essential in preventing disease transmission. Hand sanitizers, on the other hand, are useful due to their convenience, particularly when there is a lack of water and time, as well as their demonstrated efficiency in reducing microbial load.
To be effective, hand sanitizer needs to be used on hands-free soil, grime, blood, or lubricant.
Final Verdict
The best hand sanitizer can be used numerous times daily without drying your hands or leaving them sticky. Like with everything else, you should know what sort of hand sanitizer you need before going to the store.
The value may determine what it provides and whether it meets all your demands. This list of the top mildly scented alcohol hand sanitizers in the Philippines will never disappoint you. In our opinion, the Casino Ethyl Alcohol Femme is a safe bet and will not let you down.
Read more: